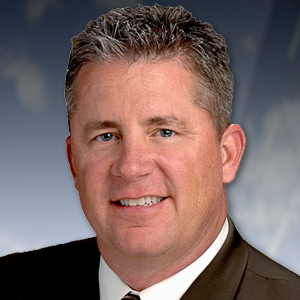 David Kime
Loan Officer
I am originally from Honolulu, Hawaii, but have spent most of my life in Arizona other than an 8 year stint in Northern California. I received my bachelor's degree in Finance with an emphasis in marketable securities from Arizona State University. I entered the mortgage industry soon after and feel blessed to have chosen a career that gives me such great satisfaction; knowing the hard work and dedication my staff puts into each deal plays a huge role in the quality of our clients lives.
I have been fortunate to have originated more than 10,000 loans in my 29 years lending; 19 years in management and three in private ownership. Every day presents a new challenge and always an interesting story. Good service and a reputation for honesty, integrity and financial reliability are as important as interest rates and fees. A lender you can trust will save you unwanted expenses and unexpected surprises in the end. After all, my clients' mortgage loans are likely to be the biggest financial commitment they will ever make.
I am proud to spend my free time working with various volunteer organizations throughout my community including the Wounded Warriors Project, Project Healing Waters and Catalina Foothills Touchdown Club. I have been an, Executive Board member and past chairman for the Tucson Fiesta Bowl Committee, past board member for Tucson Ronald McDonald House, ethics chairman with the Arizona Mortgage Lenders Association, and past president and board member for Southern Arizona Mortgage Lenders Association. My favorite pass time, however, is watching my kids play sports. I play golf, tennis, and snow ski. I have also coached football and other youth sports for many years.